DYSFUNKTION (2016) - PENDING RELEASE
DIRECTED BY: Ryan LeMasters
PRODUCED/WRITTEN BY: David Bianchi
PRODUCED BY: Ryan LeMasters/Christina Jo'Leigh
Dysfunktion is
 one day in the life of 6 dysfunctional Hollywood types that all live in the same mansion driven to pursue their dreams.

  Dysfunktion is w

hat happens when personalities collide and everything goes wrong!

 
Dysfunktion is a dark comedy revealing the best and the worst of the human condition.
">
MCDICK (2016) - PENDING RELEASE
WRITTEN / DIRECTED BY: Chris McDonnell
STARRING: Mo Collins, Chris Mcdonnell & Danny Trejo
When the worlds worst cop becomes the worlds worst private detective, this hysterical bumbling portrayal of a lovable goof becomes the target to every crook in town! Watch McDick save himself for the better good!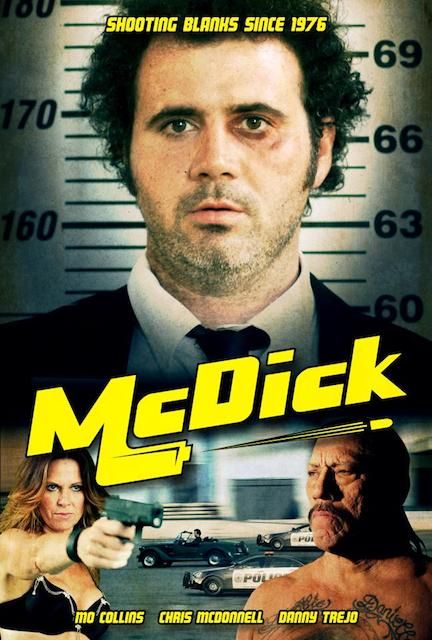 WHISPERS IN THE WALLS (IN DEVELOPMENT)
DIRECTED BY: Daniel J Pico
PRODUCED BY: David Bianchi
WRITTEN BY: David Bianchi / Daniel J Pico
A young girl is forced to move to a Latin Country with her Mother and Father on a business trip.
She instantly feels discomfort and a strange presence in her new cavernous home. At first she mistakes it for delusions and nervousness that quickly turns into manic fear of the unknown.
When her parents don't believe her stories of the sound of foot-steps, scratching and pounding emanating from the center of the house; it places her on a self mission to find the truth...
What starts out to seem supernatural, not only is natural... but lethally human. 
'The Truth Lies Beneath'
CAR (IN DEVELOPMENT)
WRITTEN/PRODUCED BY: DAVID BIANCHI
NOMINATED FOR THE GOLDEN PALM AWARD AT THE BEVERLY HILLS INTL FILM FESTIVAL SCREENPLAY COMPETITION
Donny, Lester and Jerry are three 17 year old friends who live together in a beat-up Volvo for 3 months, with their wardrobe in the trunk. With one shared cell phone and their street smarts they survive selling weed and hallucinogens until crossing paths with BJ (a known ecstasy dealer). This connection moves them out of the car and to the next level of the drug game; it sets in motion the fall of a seemingly indestructible friendship. 
Sex, drugs, and money brought them together; but will also tear them apart forever. CAR is a story about three friends whose live seemed destined forever. It is based on a true story.